We're offering new patient vouchers for your first visit! Come in for a Consultation, Exam and X-rays, Doctor report of findings, and Adjustment for just $47!
Click the button below to request a voucher and schedule your first appointment! This is only available for new patients! Not ready to schedule right away? One of our staff will reach out in the next few hours to find a time that works!
Privacy Policy: We hate spam and promise to keep your email address safe.
"My husband's entire family has been going to them for years. I recently started and they don't disappoint. The staff are sweet and helpful. I was so nervous and they took their time and walked me through it. I'm feeling so much better and look forward to every appointment." – Stephanie D.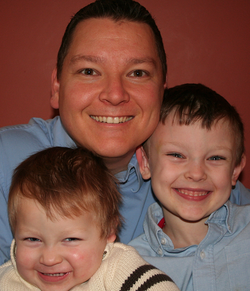 Hi, I'm Dr. Rion McClelland and I help people feel better again.
This voucher is available to New Patients. Whether you have experience with Chiropractic or not, I invite you to come by our office. I'd love to chat about any issues you're experiencing and develop the best plan of action for you.
Let's work together to get you back to 100%.
I can't wait to meet you!
– Dr. Rion
Call 706-769-9009 to schedule your appointment today!
What actual patients have to say about us…